Landscape ArchitectsTransform your Gardens with one ofthe best Landscaping Companies in Dubai
We are a design-oriented Landscape & Swimming Pool Design Company in Dubai with a simple principle  – "If you can dream it, we can build it and we will build it, better". We provide expertise in creating luxury landscaping designs for your outdoor spaces. Our stylish swimming pool designs will perfectly fit in with your home, lifestyle and landscaping. We believe in the balance between your indoor and outdoor spaces.
Our team is young and dynamic with seasoned experienced veterans in the field of construction. Known as one of the trusted landscaping companies in Dubai, we aim to provide you with utmost satisfaction on all ends, whether it be the quality of materials used or the timeline for project completion. Our passion for creating luxury gardens and commitment towards customer service is at the core of our brand values.
50+
Landscape Projects Completed
150+
Pool Projects Completed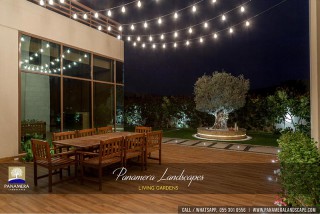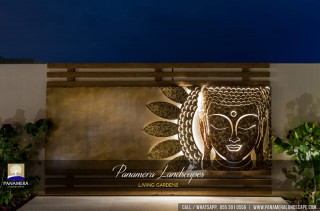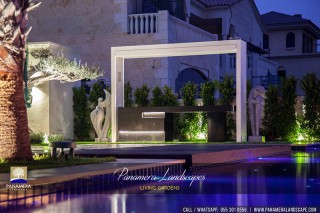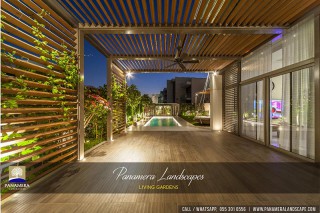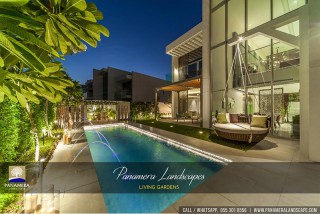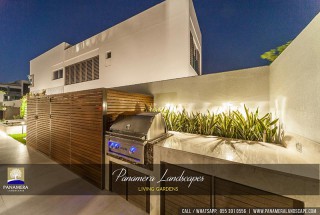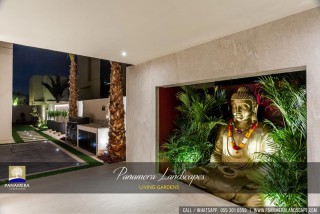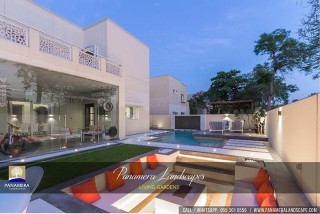 Our Services
One of the Best Trusted Landscaping Companies in Dubai
3D Landscape Concept Creation
While designing gardens we conceptualize the external living spaces as an extension of your internal living space. Our concepts are well thought through, understanding the demographics and culture of the individuals who live that home is taken into consideration. We create 3d animations of landscaping projects to ensure our work perfectly into the space.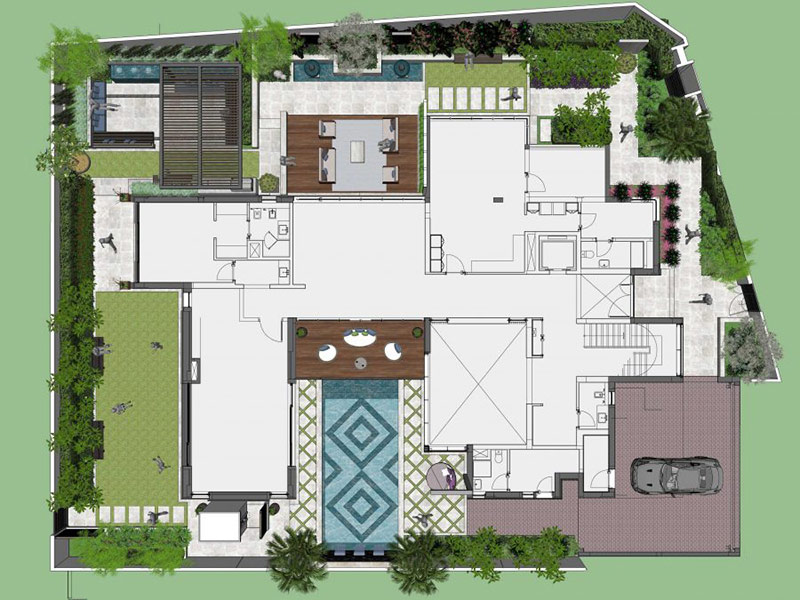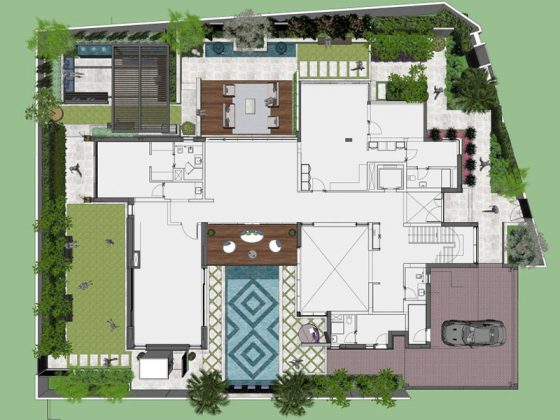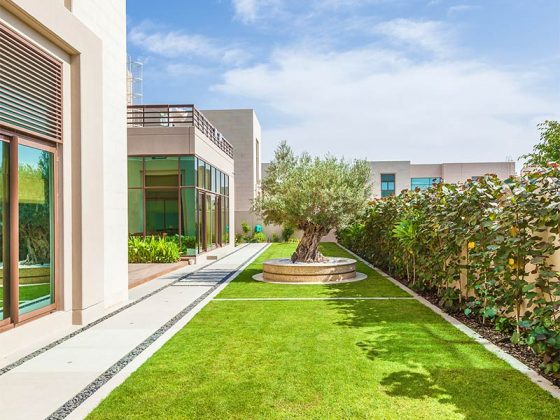 Landscape Architecture & Irrigation
We build gardens that are timeless in beauty and style. Your outdoor landscaping will be an extension of your indoor living area. We don't just build a garden – we build livable gardens. Our Horticulture department – is captained by a well experience plant dweller to help you choose the best plants for your home. We have all the expertise and talent to execute a landscaping project as per the wishes of the client.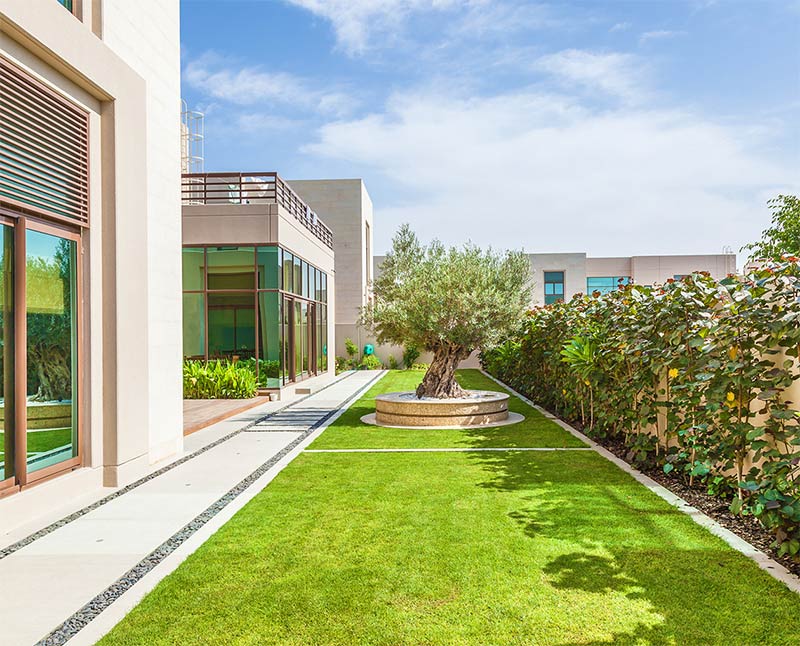 Swimming Pool Concept Design
Being one of the top swimming pool companies in Dubai, we guarantee excellence by using our expertise to design pools that is a unique to it's owner, our staff is well experienced when it comes to flow of water and all Mechanical, Electrical and Plumbing (M.E.P). We have also mastered the art for making acrylic swimming pool panels and install the same of other contractors in the region. Our swimming pool designers will perfectly balance the design according to the spacing of your gardens.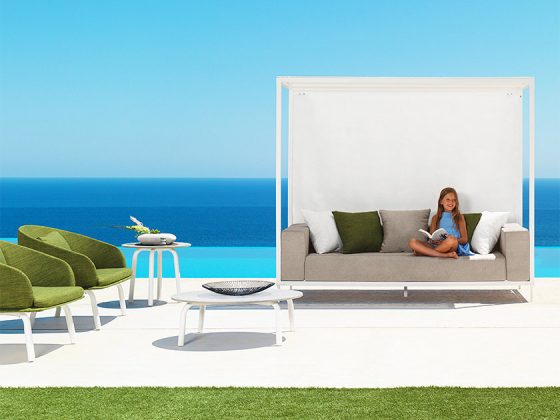 Designer Outdoor Furniture
We have some of the finest luxury range of branded Outdoor Furniture from Italy, Spain, France and Indonesia. We provide our in-house expertise in selecting the right kind of furniture and accessories to complete your dream garden space. Our brands include Vondom, Talenti , Skyline, Unosider and much more.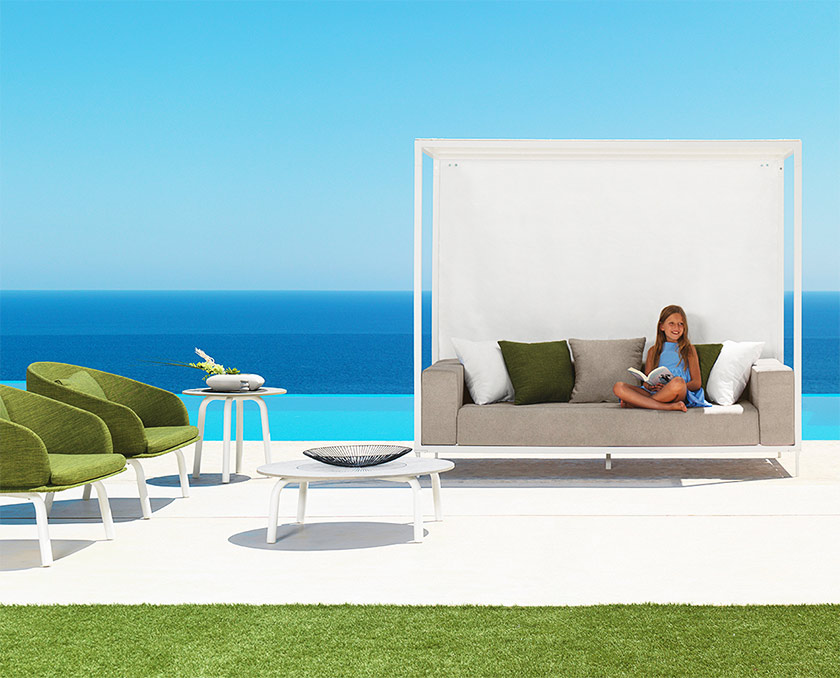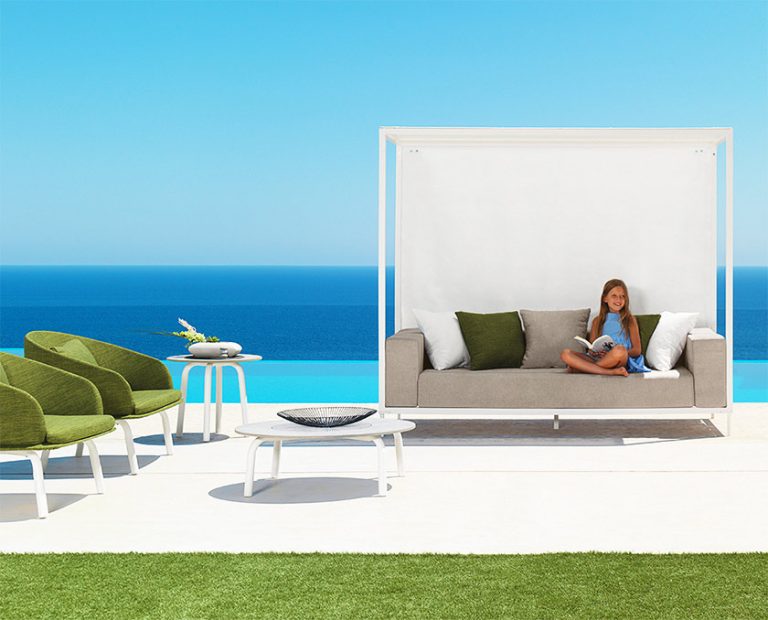 Garden & Pool Maintenance (AMC)
All gardening and maintenance services are custom-designed to suit our client's tastes and lifestyle. We also provide an on-going maintenance service to keep your landscape and pool clean, healthy,tested and adjusted to give you year-round peace of mind.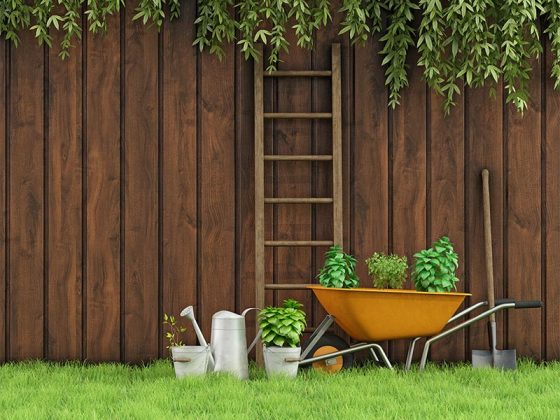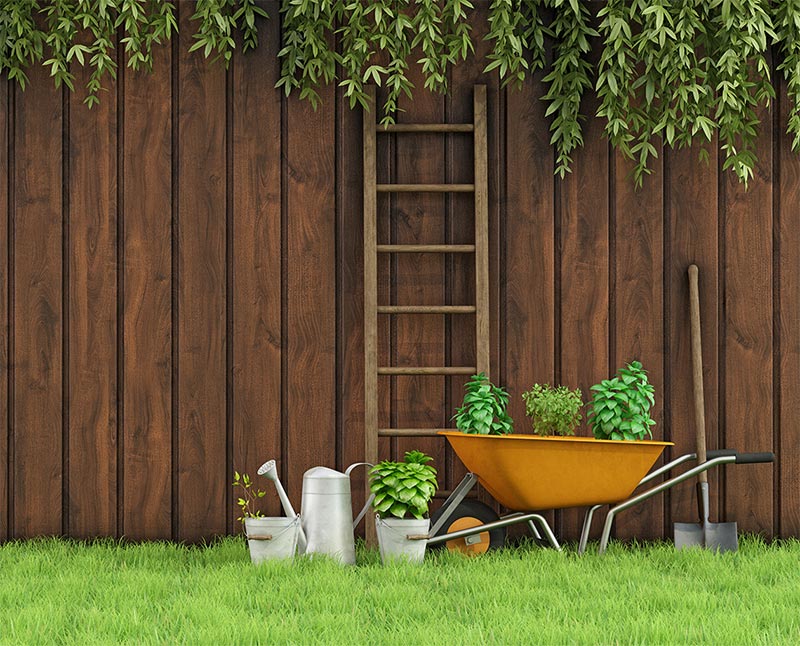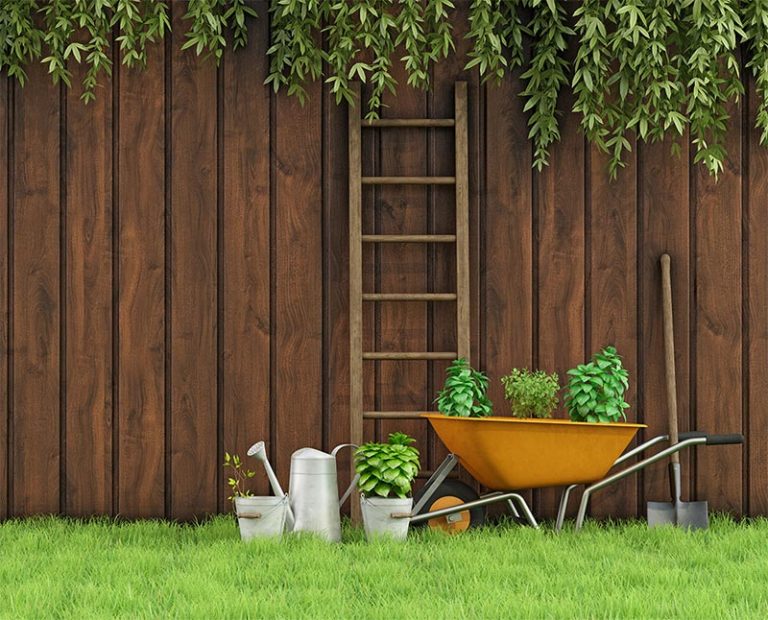 The new lawn, Water Feature, and the pool look great.  I have received many compliments.
John
- Private Villa In RAK
Their showroom has amazing furniture to accessorize the garden. Mathew is available 24/7 – we even called him once at 11 in the night as the pool lights didn't turn on and he came and sorted the issue that same night. They are very reliable.
Jacob G
- Motor City Bunglow
The Panamera Garden Team listened to our requests and far exceeded our expectations. We are very excited about spending time in our renovated backyard.
Josekutty
- Palm Jumeriah
They made my Garden a real paradise. My family loves the Garden – and the compliments are very satisfying.
This was the best experience we have had with a contractor to date. Panamera Landscapes is a very good mid sized company, I strongly recommend them.
Rashimi Takhore
- Palm Jumeriah